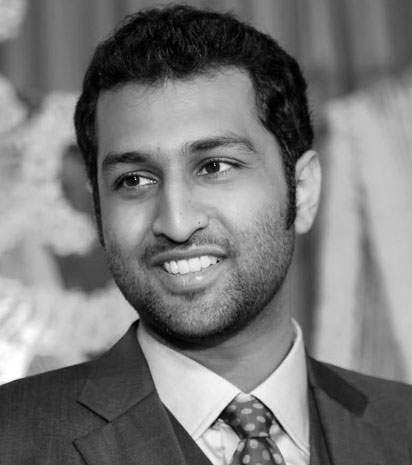 Abhinav Ram Reddy
Director- M/s.GAR Corporation Pvt. Ltd. and M/s.GAR Financial Services Pvt. Ltd.
Abhinav is presently engaged in managing and developing various Private Limited Companies which are engaged in construction, leasing and property management. He is in the process of diversifying the activities of his family's companies into new areas by implementing modern techniques that are followed around the world.
Abhinav has also been instrumental in clinching lucrative deals with several MNC's linked to the infrastructure facilities for these IT & ITES companies.
His flair for venture capitalism and angel investment has led to several investments in start-ups both in India and abroad. Abhinav's portfolio investee companies include business in Hong Kong and USA.
His passions include Shooting (Nationally ranked No.4 in Skeet shooting, 2008), travelling and Automobile collecting.
Abhinav is a Bachelor of Science in Finance and Marketing from Case Western Reserve University, USA.