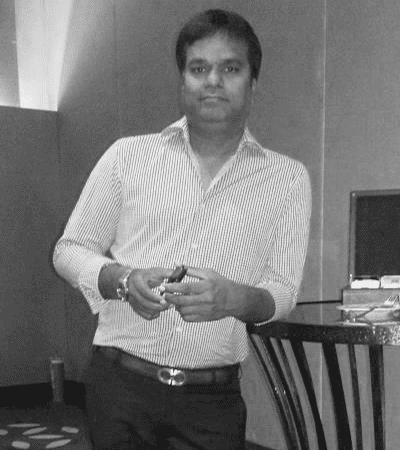 Dr. Teegala Vijender Reddy
Chairman, Vardhaman College of Engineering
Dr. Teegala Vijendar Reddy is a successful educationalist and orthopaedic surgeon. Dr. Reddy is the Chairman of Vardhaman College of Engineering, Hyderabad. Under his able leadership, the college has made significant strides in the last 15 years, building it into one of the top Engineering colleges known for its quality of education, infrastructure and teaching standards in Hyderabad. Today the college is one of the very few colleges to have received, UGC Autonomous status with NAAC 'A' and NBA accreditation in Hyderabad.
Dr. Reddy is an Orthopaedic Surgeon specialized in joint replacements and previously worked as Director, KIMS and Consultant Joint Replacement at Apollo Hospitals. Having studied in UK at one of the finest medical schools, his vision is to promote holistic development, advanced knowledge that is also rooted in values, discipline and commitment to excel among students in India.
A Doctor by profession and Educationalist by choice, Dr. Reddy mentors organizations in Healthcare and Education. An avid Horse Lover, he is also one of the select few elected members at the Hyderabad Race Course. Dr. Reddy also contributes to the many social causes and is a past chairman and active member of Round Table India.
Dr. Reddy lives with his wife, Deepthi, and daughter, Adithi, in Hyderabad.
Industry
Healthcare and Education
Areas of Expertise
Orthopaedics, Education Leadership
Education
MBBA, MS (Ortho), University of Mysore, Mch Orth, University of Dundee, UK