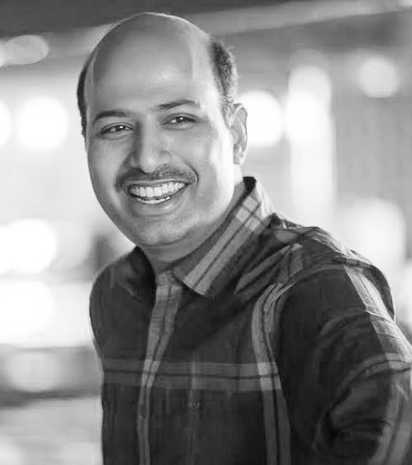 Hari Kiran Chereddi
Managing Director of HRV Global Life Sciences, India & CEO at New Horizon Global GmbH, Switzerland.
"Keep at it" maybe this international badminton player's strategy on the court, but off it, "smash hard" is the best way to describe this 'serial' entrepreneur!
Hari Kiran Chereddi is currently the Managing Director of HRV Global Life Sciences, India & CEO at New Horizon Global GmbH, Switzerland.
Hari was a part of the Forbes Global CEO list in 2010. Hari has served/serves on several prestigious industry bodies including the prestigious Columbia Law School Task Force to promote US-India Clean Energy investments, CII, Bureau of Indian Standards, Bureau of Energy Efficiency, Hyderabad Angels, etc.
After being in a senior leadership role for Bank of America as the Head of Business Operations, Hari quit a successful corporate life to set up up Sujana Energy (a group company of the USD 2.5 Bn Industrial conglomerate, Sujana Group) he created a new spectrum in the Solar energy sector and drove Sujana Energy to emerge into one of India's Top 10 leading players in the clean energy space
Not one to be happy in his comfort zone, after Solar energy, it was Pharmaceuticals. Most recently, he was executive director at Sriam Labs (a group company of the Pharma major, Laurus Labs). During this period, he transitioned a family run enterprise into a professionalized organization with operational excellence and execution capabilities, before merging Sriam Labs into Laurus Labs. Laurus Labs is now listed on the Indian Stock Markets.
Post-Merger with Laurus Labs, in the last 5 years he built a large scale market expansion company called HRV Global Life Sciences with active presence in India, the USA, Switzerland, Iran & Turkey, working with over 40+ large Indian Pharmaceutical companies. For someone who draws inspiration from creative business models, HRV today is the first of its kind, helping companies access relatively opaque pharmaceutical markets across the world & has created a leadership position in this area. HRV leads in creating value through market expansion, technology transfers and assured supply contracts through long term partnerships.
Hari is also an angel investor & mentor, in addition to being a consummate Senior Executive, he has authored over 50+ professional articles, and delivered over 50+ speeches at various professional forums around the world. His career reflects the success in the corporate world and entrepreneurship coupled with best of breed academics.
Hari is a Computer Science Engineer from India & has an MBA in Supply Chain Management and Finance from USA. As a professional badminton player, Hari represented India in over 25 International tournaments in the men's doubles circuit with a career best BWF World Tour Ranking of #56.