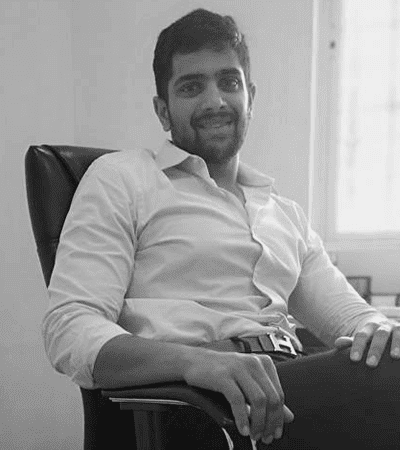 Mahesh Katragadda
Director, Meenakshi Infrastructures Pvt Ltd
Post completion of B.S Economics from Pennsylvania State University, Mahesh joined his 25-years old family Infrastructure Business.He has delivered a couple of projects in his short professional career to some of the biggest companies in the world. He also oversaw the implementation of ERP in the company which was a demanding task in view of the multiple projects, hundreds of vendor accounts, more than 30 group companies and more than 2000 manpower involved directly or indirectly. In addition to his Directorship responsibilities, he also supervises a team of about 250 members involved in executing one of the biggest office buildings in India.
Experience
Meenakshi Infrastructures Pvt. Ltd
Director; 2016 – present
Being Director on Board of the flagship company of Meenakshi Group, he is responsible for Project Management, New Project Initiatives, ERP, and Global MNC Clients Relationship Management, etc.
Manager – Projects | 2012 – 2016
Project handler – Financial planning and on site execution, Project planning on a design level, Key coordinator with the clients
Client list includes Deloitte, Google, Xilinx, JDA Software
Supervised the team that implemented ERP (MS Dynamics) in the company
Projects Executed
250,000 SFT Premium Office space in Hyderabad for Deloitte (December, 2013)
600,000 SFT Premium Office / IT Space in Hyderabad for Google (July, 2016)
2,800,000 SFT Premium Office / IT campus under construction in Hyderabad (handover Nov, 2017)
Memberships / Participation
Member of Group's Core Committee on ERP and Systems Implementation
Member of Group's Procurement Committee – high value & critical procurements
Member of Group's New Business Initiatives Team
Board Member of 25-year old & 10 million SFT implemented organization.
Member of 2-member Team responsible for International Clients
Abilities
Evaluation of new business proposals
Assessment of profitability in expansion / diversification etc.
Network and collaboration
Commit and invest angel capital
Taking active part in operational programmes