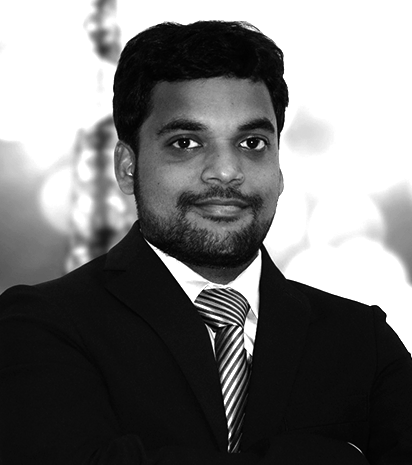 Nagarjun Chakilam
Director at Maithri Drugs Pvt Ltd
As one of the Directors of a family-owned business, Maithri Drugs Private Limited, Nagarjun manages and oversees end-to-end daily business operations and company resources. In this role, he provides strategic guidance to the department heads to set the organization's short-term and long-term growth objectives. Nagarjun recently returned to India after graduating from an MBA program and working for more than a decade in the US. He was an Audio Signal Processing Engineer at MathWorks, Boston, USA. Nagarjun was in the core team that successfully launched MATLAB's Audio Toolbox product that provides algorithmic tools for audio processing and speech analysis. While in the business school, he was a teaching assistant for the Entrepreneurial Finance and Private Equity course taught by Prof. Scott Meadow, who is well known in the Private Equity space in the US. Passionate about helping businesses enhance their strategies, he devised medium-term expansion plans for Chicago-based nonprofit organizations while he was pursuing MBA.
Areas of Expertise: Data Analysis, Artificial Intelligence, Operations Strategy, Financial Statement Analysis, Deal Valuation.
Areas of Interest: Passionate about start-ups focusing on artificial intelligence, machine learning techniques to solve niche problems. Also interested in businesses in the pharmaceutical domain.
Activities: Traveling; Reading; Biking, Running.
Profession: Director at Maithri Drugs Pvt Ltd.
Education: Master of Business Administration (MBA) Booth School of Business, University of Chicago, Illinois, USA Master of Science (MS), Electrical Engineering Villanova University, Villanova, Pennsylvania, USA.