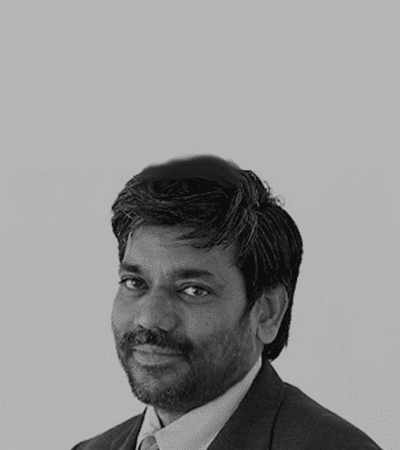 NV Subba Rao
Subba Rao is a versatile professional with a diverse range of roles and experiences cutting across technology development and business operations. Currently, he serves as an angel investor and holds the position of Entrepreneur in Residence for a private equity group. In addition to his investment activities, he actively pursues academic research, focusing on social media, entrepreneurship, and consumer-technology interactions within the evolving landscape of social media platforms.
With over 22 years of experience, Subba has worked across various industries, including FMCG, retail, telecom, and the wireless sector. Throughout his career, he has held leadership positions in esteemed companies such as P&G, ConAgra Foods, Bharti Airtel, Tata Docomo, and TANLA Platforms. His roles have encompassed Process Engineer, Products Res. Manager, Senior Brand Manager, Category Manager, VP of Sales and Marketing, Chief Operating Officer (COO), President, and Chief Executive Officer (CEO). Subba's professional journey began as a management trainee with P&G in Mumbai, India and has taken him to countries such as Japan, the United States, China, the Philippines, and Vietnam (over a period of 10 years with P&G).
Aside from his professional engagements, Subba actively contributes to the startup ecosystem and angel networks. He takes on various roles such as board observer, advisor, mentor, and board director, providing valuable guidance and support. Additionally, he plays a pivotal role as the lead trustee of the ngpraofoundation.com, a family foundation dedicated to promoting excellence in Agricultural Sciences and related endeavors.
Subba Rao is B.Tech., MTech., and MBA by education, and holds three international patents that have been successfully executed in the global marketplace. Recently he has expanded his knowledge and expertise by successfully completing a "Design Thinking" course offered by Stanford University. Subba has also made notable contributions to the academic community, having recently published five papers in esteemed academic journals. He is currently pursuing his Ph.D., focusing on his research interests in social media, entrepreneurship, and consumer-technology interactions.
Overall, Subba Rao's extensive professional experience, research contributions, and dedication to various roles highlight his commitment to personal and professional growth in diverse domains.