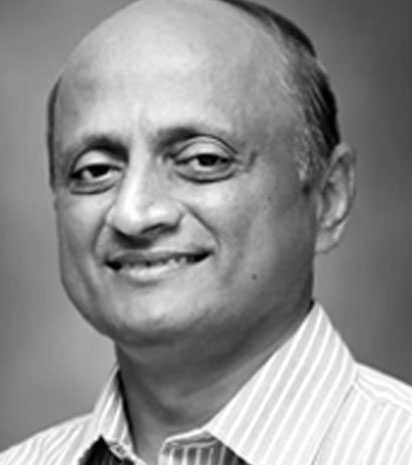 Pradeep Mittal
CEO, GreatFour Systems, Hyderabad
Board Member, ISB DLabs, IIT i-Tic & Fabci Incubator and Accelator.
Advisory Board Member, HyderabadAngels.in
Investor, Thrillophilia.com – Adventure Tourism
Director, GreyCampus.com – Higher Education
Board Observer, Indianmoney.com – Financial Education
Investor, Scienceadda.com – School Education
Investor, dialogue-in-the-dark.com – Social enterprise
Founder, magna.in, Magna Infotech Pvt Ltd, India – India's largest IT staffing company
Education
E. in Electronics & Communication Engineering, JNTU, Kakinada
Diploma in MIS, Indian Institute of Science, Bangalore
Summary
Successfully exited Magna infotech Ltd, USA (100+ Employees) and Magna Infotech India (7000+ employees) has been acquired by Thomas Cook in India in Feb 2013 through Ikya Human Capital
Early 2014, acquired controlling stake in Goose Technologies Pvt Ltd, a software product company. The Label Artwork Manager (compliance product) is for Pharma, FMCG, and packaging/printing related industries globally. Today it is deployed over 20+ pharma clientele in India.
After working for nearly a decade in IBM, the urge to start on my own has led to the establishment of Magna Infotech initially in the USA in 1995, and later on, I moved to India to start India operations at Hyderabad in 1997. Magna has offices in 7 cities across India; 200+ blue-chip companies as its clients; employee spread has been in 32 cities across India. Magna has deployed over 35,000 IT professionals in the last 6-7 years and has the potential to grow 10 times of what it is today in the coming 3 – 5 years. Today, Magna Infotech ranks 20 in Headcount in IT Temp Staffing as per the statistics across the globe.
As a Member of the Advisory Board of Truth Labs NGO, I volunteer for marketing its services to victims of crime and injustice through awareness and education. Truth Labs is India's first and only independent ISO 9001 certified Forensic Science Lab, established with the sole objective of helping the victims of crime and injustice by providing affordable, dependable, and timely forensic services to the common man.
As a Member of the Executive Committee of TiE, I am actively involved in mentoring aspiring entrepreneurs and professionals.
As a Member of Hyderabad Angels, I educate, invest, and network with aspiring entrepreneurs and professionals. Hyderabad Angels is a loosely formed organization of people with a common goal of enhancing the value of multiple businesses at the same time.
I am an avid golfer.