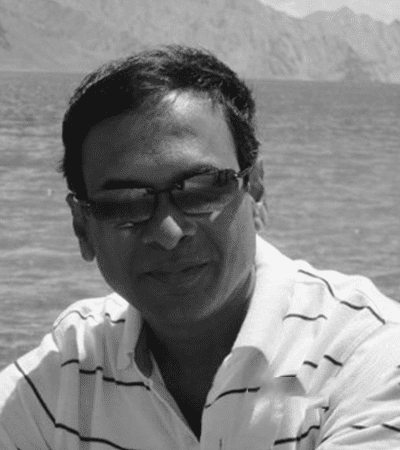 RAMANA GUPTA
Ex-Treasurer Reliance Industries Limited
First-generation corporate treasury professional with 20 years of experience and management of the largest corporate treasury in the country. Participated across the market development curve in the Indian financial market with hands on experience of structuring, dealing, and management of risk and accounting aspects of all transactions. Implemented integrated global best risk management policies and systems across asset, liability, and derivative segments spanning all financial risks.
Two decades of impeccable market reputation with an eye on details and strong fundamentals of risk management. Optimization of costs and identifying value in every process and creating an entire institutional set up for execution is the key strength. Building teams, systems, and expanding activities to meet growing needs without losing sight of policies and regulations is an attribute.
Areas of Expertise
Corporate Finance
Manage Project Finance for a large greenfield project.
Structure and raise debt in local and overseas markets.
Innovative structuring of working capital solutions.
Fully automated cash management set up.
Corporate Treasury
Setting up of treasury department.
Managing treasury with large exposure.
Manage Forex, Interest Rate risk for local and global exposures.
Investment Management with benchmarking of portfolio.
Formulate policy and manage derivative book.
Financial Risk Management
Formulate policy framework to identify and manage risks.
Set up operations for treasury support.
Define mid-office policies and the framework required.
Benchmarking of various exposures based on corporate objectives.
Banking
General banking
Corporate and agricultural banking
Treasury – domestic and forex
Career History
Treasurer- Reliance Jio Infocomm Limited, Mumbai( March 2013 – Oct 2015)
Head Group Treasury- Reliance Industries Limited, Group Treasury Mumbai (April 2009 – Mar 2013)
Treasury Head -Reliance Industries Limited, Mumbai (May 2004 – Apr 2009)
Head Derivatives- Reliance Industries Limited, Mumbai (April 2001 – May 2004)
Manager/Sr.Manager Forex- Reliance Industries Limited, Mumbai (Jan 1995 – Apr 2001)
Manager- State Bank of Hyderabad, Chennai (July 1980 – Dec 1994)