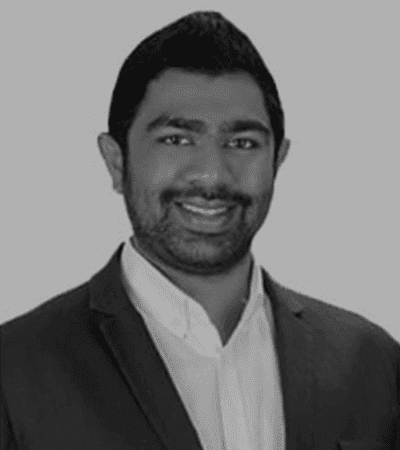 Sundeep Chebrolu
Director, Delta Technology & Management Services Pvt Ltd
A CMMI Level III Certified firm, DeltaTech is a premier IT and IT management Services Company with an active workforce of over 800 professionals spread across the globe. DeltaTech's international clientele boasts of leading names in waste management, namely Cleanaway in Australia and Republic Services Inc. in the States.
Nationally, the company is employed primarily within the financial sector with clients such as RBI and NPCI. Since undertaking a more active role in the company in 2013, Sundeep learned his way through the business overlooking day to day operations and supervising resource management. More recently, he has taken on the task of setting up and running a DeltaTech subsidy in Dubai and thus, currently stands to be the Managing Director of Delta Dubai.
In addition to his work in Delta Technology, Sundeep is also a Shareholder and Director of Alliance One Industries India Pvt. Ltd. AOI India was established in 1997 as a joint venture with the NYSE listed Alliance One International. Today, AOI India is the only FDI within the tobacco sector in the country. Supported by two states of the art processing units in Guntur, AOI India is the largest exporter of tobacco to contenders such as Phillip Morris International, Japan Tobacco, RJR International, and Imperial Tobacco. The company is proud to have firmly held its place amongst the nation's top 5 largest processors and exporters of tobacco since 1999.