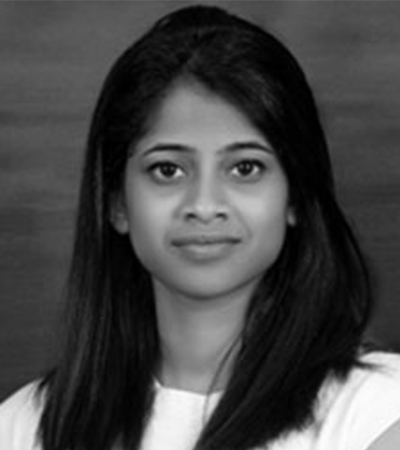 Vaishnavi Raju Chintalapati
Vaishnavi Raju Chintalapati is the CEO of HERA (Female health focused company) and also an accomplished Investment Advisor at iLabs Group, bringing a wealth of expertise and knowledge to her role. She graduated from Singapore Management University with a Bachelor of Business Management Degree, specializing in Economics, Marketing, and Corporate Communication. Additionally, she has obtained a Venture Capital Program Certification from the esteemed Haas School of Business at the University of Berkeley.
With more than three years of experience in Private Equity, Vaishnavi has honed her skills in various aspects of the investment process. Prior to joining iLabs Group, she served as an Investment Trainee at L Catterton's Singapore Office. During her time at L Catterton, she actively contributed to Deal Flow analysis, conducted thorough Due Diligence, and assisted in Portfolio Management activities.
Driven by her passion for consumer products, Vaishnavi has actively engaged in investments centered around Consumer Goods and Consumer Technology. Her deep interest in these sectors underscores her commitment to understanding market trends, identifying promising opportunities, and creating value for investors.
As an Investment Advisor at iLabs Group, Vaishnavi leverages her comprehensive skill set and industry experience to guide clients in making strategic investment decisions. She combines her knowledge of economics, marketing, and corporate communication with her expertise in venture capital to provide insightful advice tailored to each client's unique investment goals.