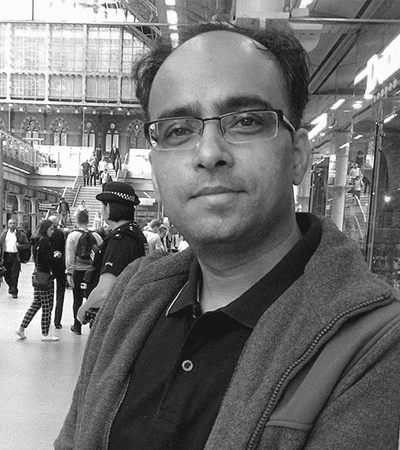 Vishal Mani
Business Leader | Enterprise Solutions Expert
Domains of Interest Facilities | Energy | Real Estate | Workplace | Maintenance | CRM | ERP
Vishal is a business leader who has grown up the ranks from a software developer to a practice leader in his current role of country leadership. He has a deep understanding of all the key business functions of IT companies including development, sales & marketing, HR, and financial operations.
His area of expertise in IT includes – Enterprise solutions, IoT, mobility, SaaS, and business analytics.
His initial experience was in IT consulting and pre-sales with companies like Monster (JobsAhead) and Infosys where he worked for global clients in the USA and Europe. During that stint, he managed large scale customers, conducted blueprinting exercises, led software delivery, and wrote winning proposals for multi-million-dollar deals.
Growing up the ladder, he managed SAP practice for Knack Systems where he had the responsibility for managing global SAP practice, project delivery, and pre-sales.
Later he incubated the offshore delivery center for a European software product company MCS in India. He spearheaded the set-up of the company, offshore delivery teams, and developed a sales network in India/APAC, to get clients like PWC, GMR, BigBasket, etc to name a few.
Vishal is passionate about start-ups given his background in incubation and brings a hands-on approach to delivery and sales. He has a vast professional network in the workplace & facility management domain where his IoT and enterprise solution product gets deployed.
He aspires to mentor and invest in early-stage start-ups, which are looking for well-rounded professional guidance from senior industry executives in their domain. On the personal front, he is married, based in Hyderabad (India), and an avid marathon runner.